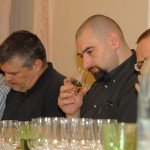 Freitag, 16.Mai:    Whisky-Seminar II.II – Die Jahre
Nach dem großen Erfolg unseres Spezial-Whiskyseminars im März zum Thema "Fässer", bei dem wir u.a. ein Nasentraining absolviert haben, geht es jetzt weiter.
Während beim letzten Mal die Unterschiede zwischen Bourbon- und Sherryfässern verkostet worden sind, stehen diesmal die "Jahre" im Mittelpunkt. Wir begleiten bei diesem Whiskyseminar in Graz den Reifeprozess einiger Whiskys über die Jahre hinweg und genießen Single Malts, die vielleicht 20 bis 30 Jahre lang in einem Holzfass in Schottland auf ihre Vollendung gewartet haben..
Warum gibt es 12- und 15jährige Originalabfüllungen, aber keine 13jährigen? Wo lagern all die Millionen Liter Whisky die ganzen Jahre über? Was sind (teure) Einzelfassabfüllungen und soll man die sammeln? Antworten auf diese Fragen und warum man bei einem "Vertical Tasting" keine Höhenangst zu haben braucht, findet man in diesem Whiskyseminar, das ab 19:00 im Cafe Kaiserfeld stattfindet.
Die Tastingline dazu wird in den nächsten Tagen hier veröffentlicht werden. Anmeldungen und Anfragen bitte an info@islaywhiskychapter.at. Ermässigung für Mitglieder 🙂
.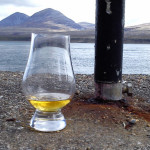 .
Auf Islay findet ab 23.Mai das Feis Ile 2014 – das jährliche Festival of Music and Malt statt.
Das Programm bietet für jeden etwas:
Schottische Folkbands und andere Künstler spielen jeden Tag in einer anderen Location, dazu gibt es Wettbewerbe im Fliegenfischen an drei verschiedenen Seen, im Bowling in Port Ellen und im Golf am berühmten Machrie Links Course.
Für die Freunde der alten Kultur ist ein umfangreiches Angebot an Lesungen, Theater, Liederabenden, sowie Tanz- und Musikkursen erstellt worden – alles in gälischer Sprache.
Unser Hauptinteresse gilt natürlich auch heuer wieder den Events der Whiskydestillerien. Jeder Tag ist ein Tag der offenen Tür und wir haben die Programme von allen Destillerien zusammengesammelt und hier zum Download bereitgestellt.