St.Paddy ist nicht respektlos, sondern der offizielle Nick-Name von St.Patrick, dessen Name wiederum abstammt von gälischden Namen Pádraig. Nicht nur die Iren feiern ihren Nationalheiligen, der in den 1780er Jahren darüber hinaus noch zum Schutzpatron Irlands ernannt wurde, sondern auch alle irisch- oder keltischfühlenden Menschen und natürlich alle Guinness-Trinker weltweit.
Wir wollen an dieser Stelle eine Idee der Scotch Malt Whisky Society – Abteilung UK – weiter entwickeln und verbreiten, in der es um St.Patrick's Day Pairings geht. Der Gedanke, Bier mit Schnaps zu kombinieren, ist so alt wie schädlich, aber in diesem Fall ist das Ergebnis gerechtfertigt: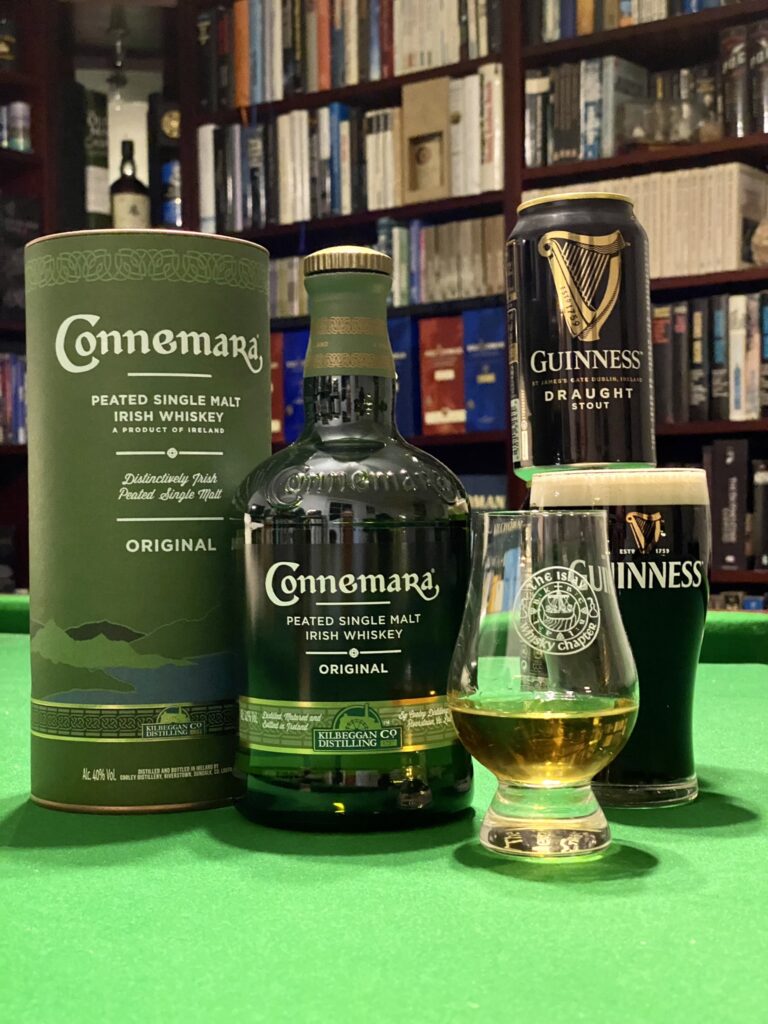 1.Option: Lightly peated and Irish stout: Ein volles, dunkles Stout mit luftigem Hopfen erlaubt einem leicht getroften Whiskey zu glänzen. Ein gutes Beispiel ist die Kombination eines Guinness Stout mit einem Connemarra Peated Irish Whisky. Falls der Whisky schottisch sein soll, empfiehlt sich auch ein Ardbeg Wee Beastie, als junger ungestümer Dram zum Nachspülen.
2.Option: Deep & Rich and Irish Red Ale: Die fruchtige Süße eines Red Ales harmoniert perfekt mit einem zumindest 12jährigen Whiskey, der teilweise sherryfassgereift ist. Hier bietet sich die Kombination Kilkenny Red Ale mit einem Redbreast 12 an. Ein passender schottischer Dram wäre in diesem Fall ein 12jährier Glenfarclas.
Einfach ausprobieren und eine Menge neue interessante Kombinationen entdecken…