Es ist unser Basislager auf Islay seit unseren ersten Clubtagen. Direkt an der Nord-Süd-Verbindungstrasse gelegen, die den Fährhafen Port Askaig und die Destillerien Caol Ila und Bunnahabhain mit der Hauptstadt Bowmore verbindet, ist das Ballygrant Inn wesentlich mehr als nur ein ausgezeichnetes Restaurant. Mit einigen gemütlichen Zimmern im ersten Stock und einer der bestsortiertesten Whiskybars der Insel, ist es DER Treffpunkt für alle Whiskyliebhaber, die Islay besuchen.
Erst vor wenigen Monaten ist die Bar, die von Ewan, dem Sohn des Hauses, geführt wird, unter allen Whiskybars Schottlands zur Bowmore Whisky Bar of the Year gewählt worden. Die Auszeichnung erfolgte mit der Bronze Medaillie der DRAM Awards 2012, und die wurde in einem feierlichen Akt in Glasgow überreicht (wir berichteten an dieser Stelle).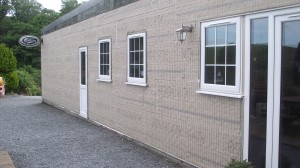 Jetzt nutzt  Besitzer David Graham die etwas ruhigere Zeit auf der Insel, um das Haus um- und auszubauen. Zwischen Bar und Restaurant befand sich immer schon ein großer Raum, der aber nicht wirklich genutzt worden war. Hier wird in Kürze ein richtiger Function Room entstehen, der für private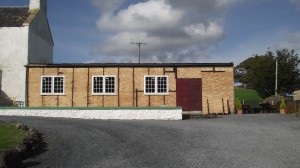 Feiern oder Gruppen (wie z.B. uns :-)) zur Verfügung stehen wird. Abgetrennt durch einen schmalen Gang werden gegenüberliegend auch vier zusätzliche Zimmer eingerichtet, und damit der immer akuten Betten-knappheit auf Islay entgegengewirkt. Dazu sind nun in einem ersten Arbeitsgang die bisherigen Fronten aus Glas enfernt und durch fest- gemauerte Wände ersetzt worden. Neue Doppelglasfenster bieten Schutz in den auch manchmal stürmischen Winternächten. Die Bilder zeigen den Baufortschritt Mitte Oktober im Außenbereich.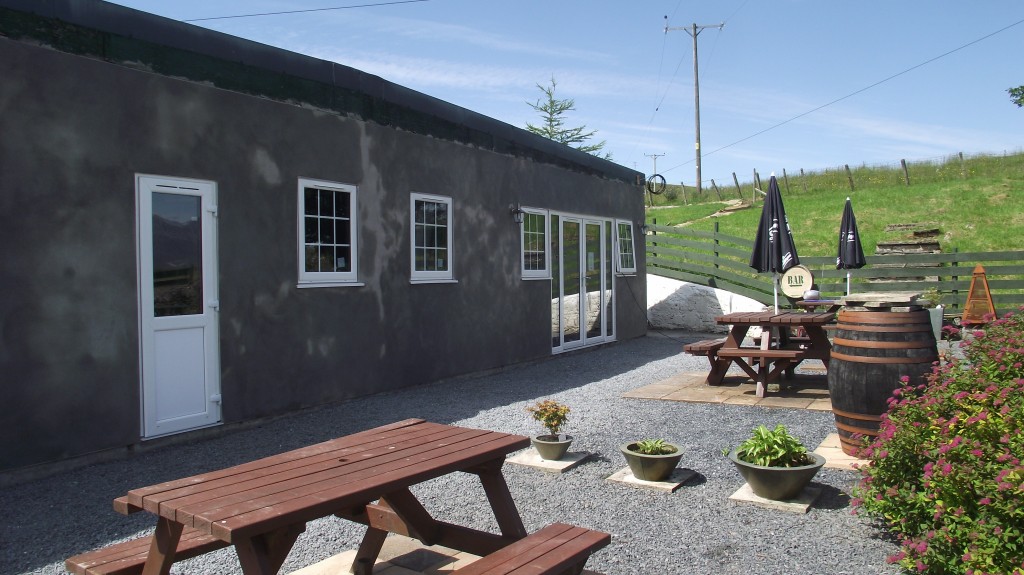 Die vier Zimmer sollen dann – wenn der Zeitplan eingehalten wird – für den Ansturm in der Feis Ile Woche Ende Mai 2013 bereit sein. Der Funktion Room steht aber schon jetzt kurz vor der Fertigstellung und wird  noch vor Weihnachten zur Verfügung stehen.
Wie wäre es also mit einer IWCA-Silvesterfeier dort und damit gleichzeitig einer richtigen Einweihung durch uns? Wir sind zu jeder diesbezügliche Tat bereit und Anfragen werden ab sofort entgegengenommen…