Der Coop in Port Ellen hat keine Schinken- und Käsevorräte mehr. Wir waren einkaufen und treffen uns jetzt alle in Charlotte Street 10 zum gemeinsamen Frühstück. Es dauert ein wenig, bis wir rausfinden, wie sich der Gasherd einschalten lässt – ja, er braucht Strom – trotz Gas, aber dann gibt's Rührei, gebratene Würstchen und Schinken/Käsesandwiches. Dazu grüner Tee oder Nescafe, je nach Neigung…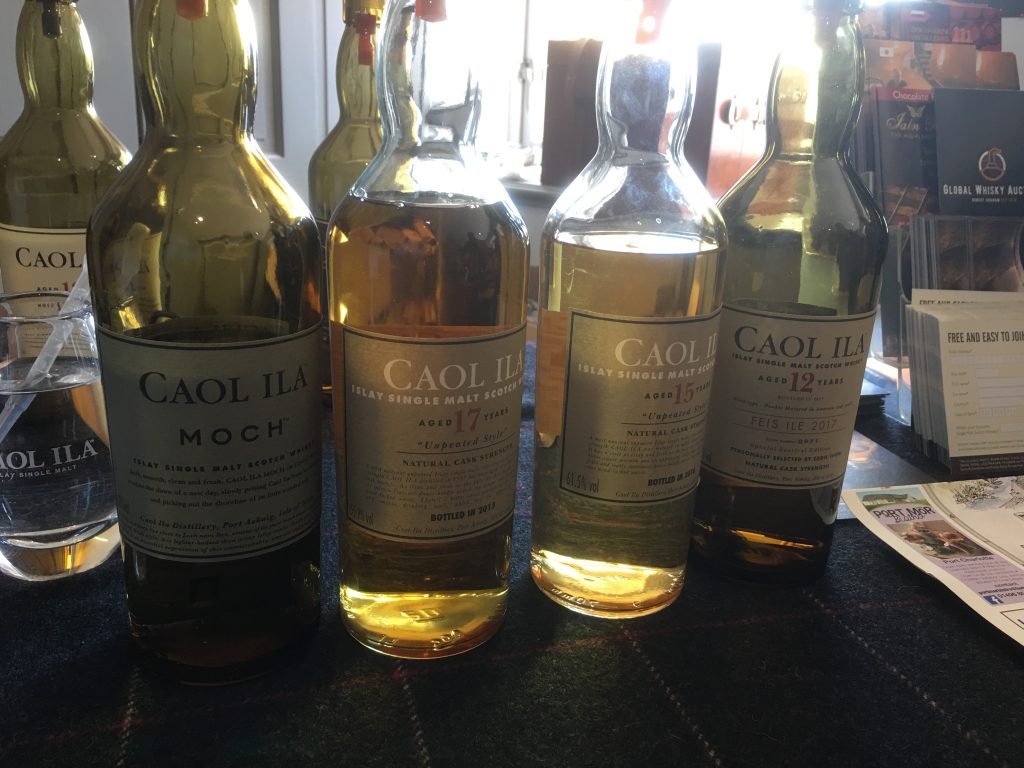 Dann von Süd nach Nord quer über die Insel. Unser Ziel ist die Caol Ila Destillerie. Wir wollen nur schauen. Im Shop ist einiges los und irgendwer aus unserer Runde schlägt vor, doch was zu verkosten. Dann stehen 5 Flaschen vor uns: Caol Ila Standard 12y, die relativ neue Mocha Abfüllung, der 17jährige ungetorfte Whisky aus 2016, sein 15jähriger Nachfolger von heuer und dann natürlich die aktuelle Festivalabfüllung. Wir kämpfen uns durch, kosten alles mehrfach und entscheiden demokratisch, dass die Festivalflasche mitkommt.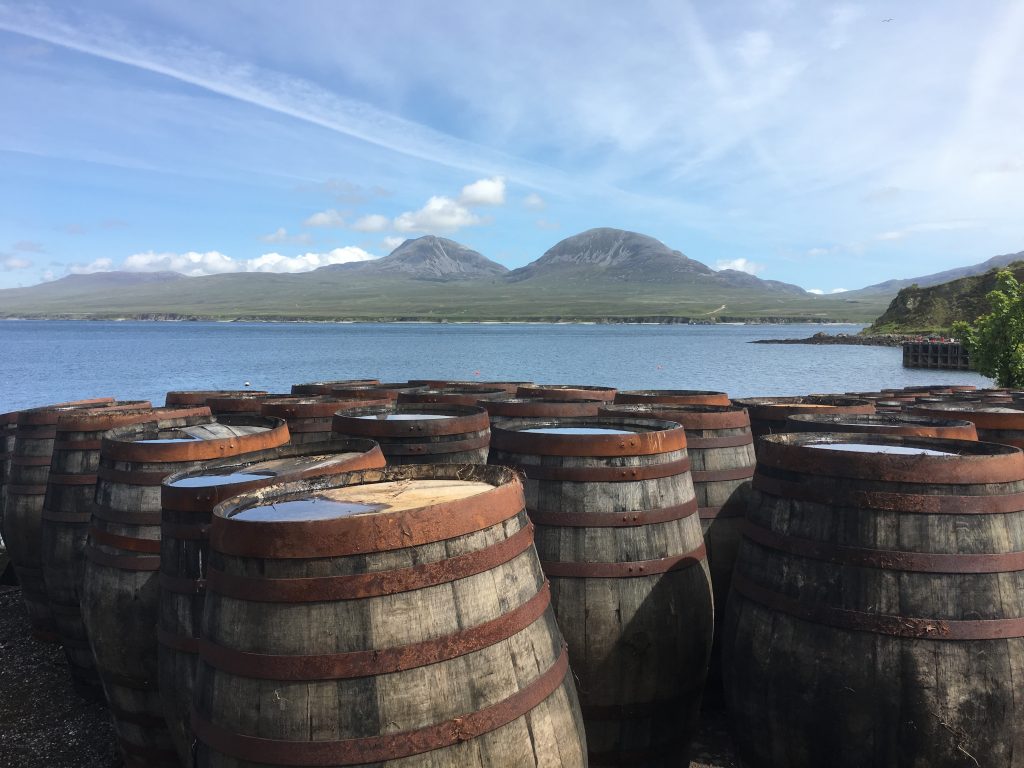 Für 14:00 haben wir eine Reservierung für eine Verkostung im Warehouse No.9 bei Bunnahabhain. Wir sind etwas früher dort und erfahren, dass wir keinen Termin haben, weil seit zwei Tagen niemand eMails gelesen hat – Islay halt. Nach kurzer interner Beratung der gesamten Destilleriemannschaft dürfen wir doch ins Warehouse und dort warten dann 5 Fässer auf uns.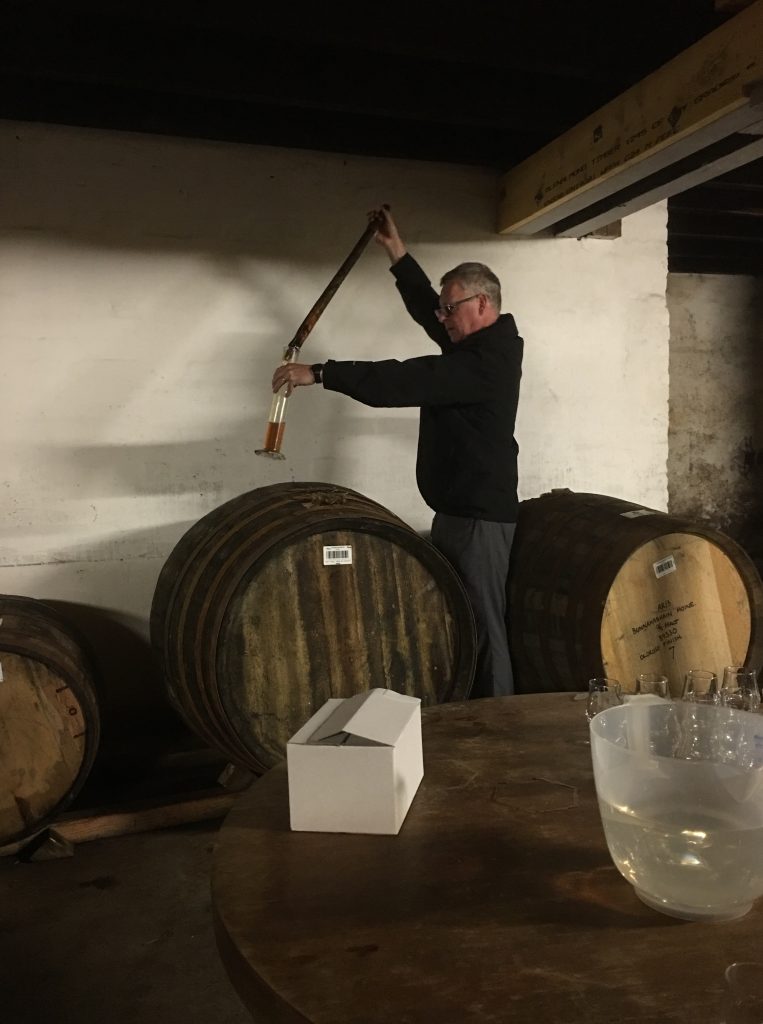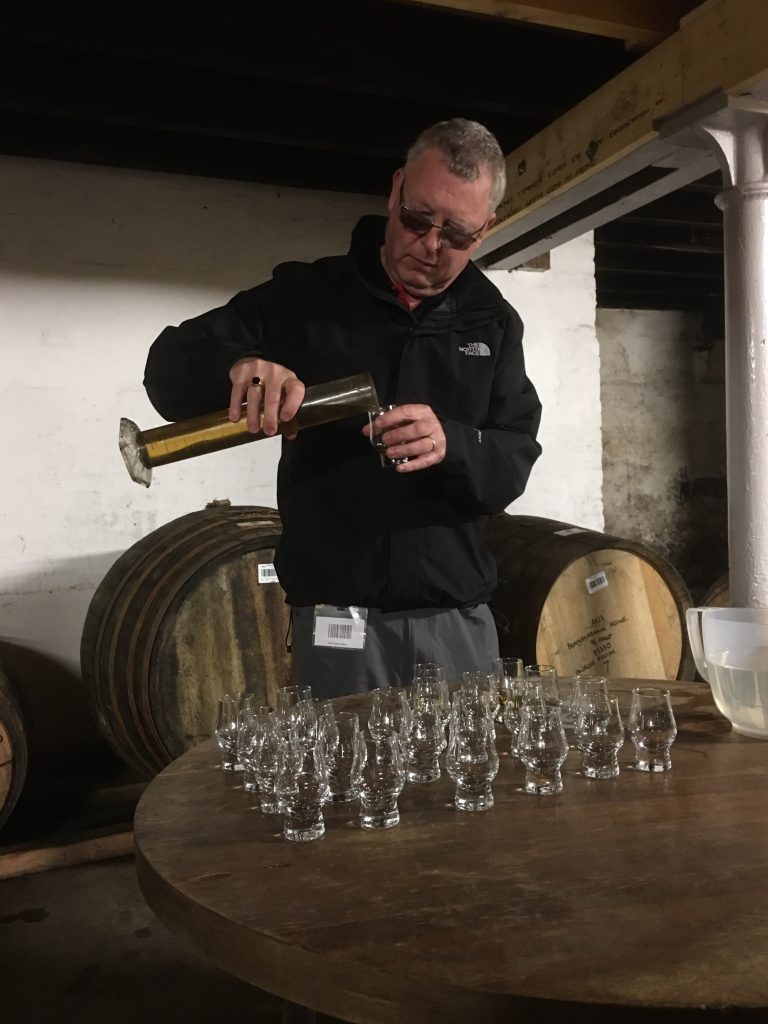 Mit einem Valinch werden die Fassproben entnommen und entweder in die vorbereiteten Verkostungsgläser oder in kleine Fläschchen – ähnlich Urinproben – für die Autofahrer in der Runde, gefüllt. Zu jedem Fass gibt's eine Geschichte und dazu auch noch etwas HIntergrundinformation über Bunnahabhain. Wir beginnen mit einem etwas rauhen und 9 Jahre altem Bourbonbarrel mit 58%, gefolgt von einem 12jährigen Manzanilla Sherrybutt mit 51.3, das im Gegensatz dazu außergewöhnlich mild und rund am Gaumen erscheint. Danach kommt unser Favorit, ein 13jähriger Moine – die getorfte Variante bei Bunnahabhain – aus einem klassischen Oloroso-Sherrybutt mit etwas über 55%.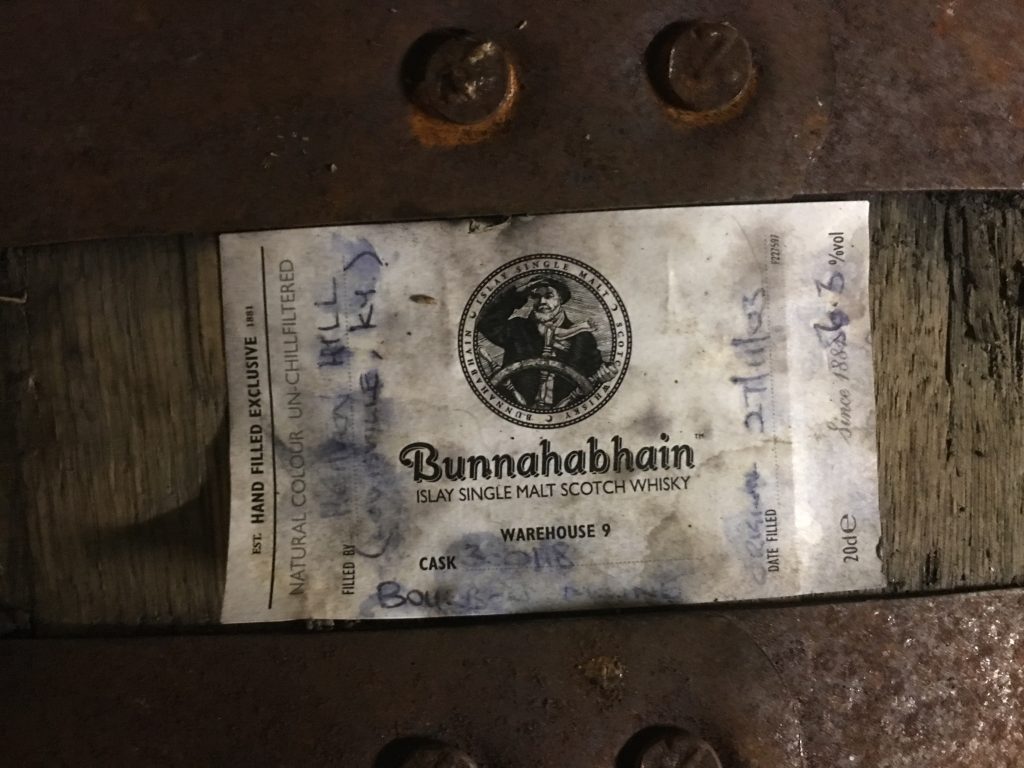 Als Teil des Warehouse-Events darf sich jeder Teilnehmer am Ende eine 0.35 Flasche aus seinem Lieblingsfass selbst abfüllen. Die Handhabung eines Valinch ist doch nicht so einfach wie es aussieht und erfordert einige Konzentration 😉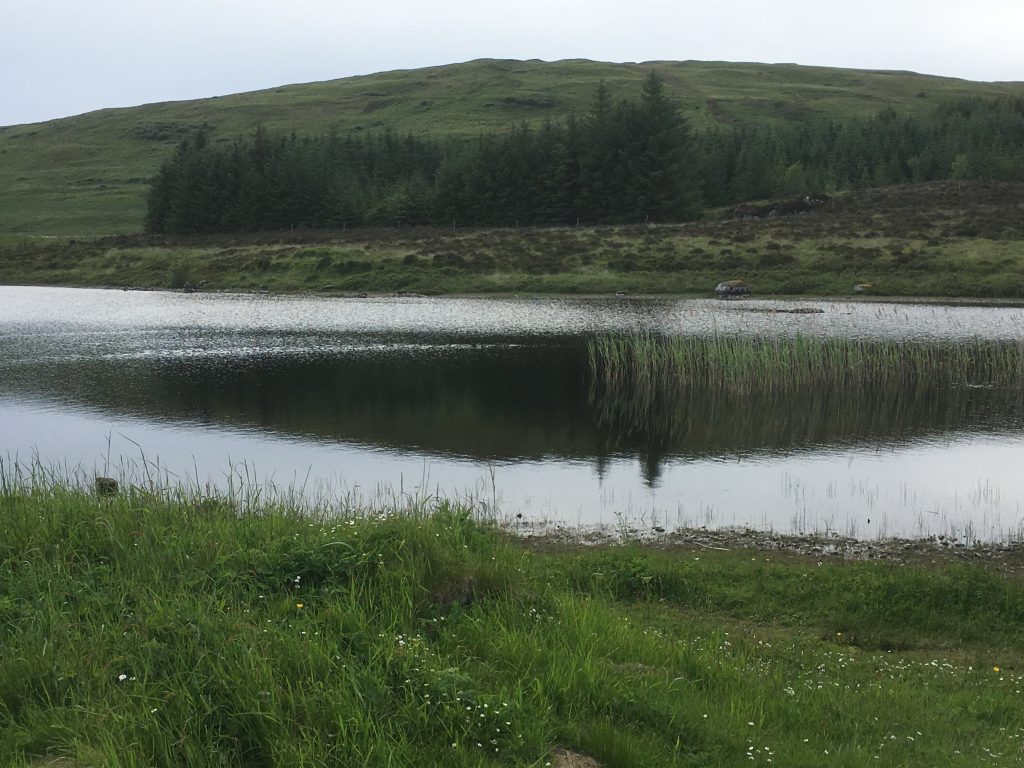 Nach einem kurzen Abstecher zu Finlaggan, dem ehemaligen mittelalterlichen Sitz der Lords of the Isles, endet der Tag wieder mit einem hervorragenden Abendessen im Ballygrant Inn, gefolgt von einigen Drams aus der umfangreichen Whiskysammlung der Bar.